Palmer Station Winter 1991
This photo is, from this distance, difficult. I have two versions from different years (both from Glenn Grant-thanks!) but both seem to suffer from issues, perhaps related to the (plexiglass?) cover and/or the soft muted colors in the photo. The above photo was extracted (and given a cleanup attempt) from my older copy of the photo hanging in the GWR stairwell.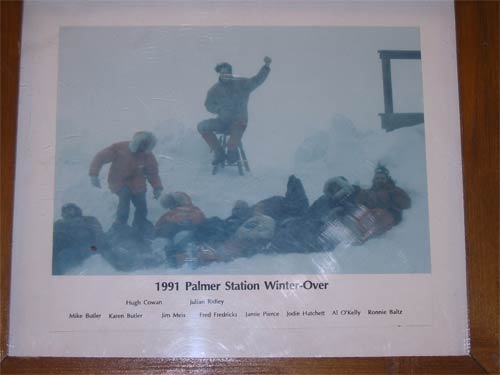 Above, an older version of the photo taken in 2003.
And a newer photo after my cleanup attempt. Glenn took this in 2006.
The complete winterover list based on the above photo: