Palmer Station Winter 1993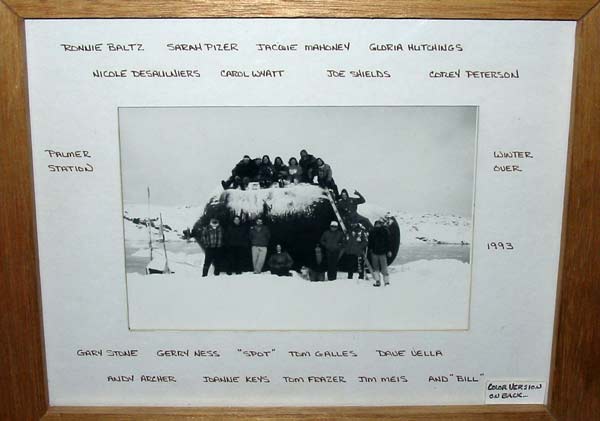 [Dave Vella tells me that "Bill" was the resident sheathbill that had flown into the picture,
and "Spot" was a frozen USDA Prime whole hog had been discovered when cleaning out
the GWR freezer...hence it was, well, past its prime.]
Here's a larger newer version:
Yes, there IS this color version on the back. It's missing Dave Vella, who ended up using
this photo he had taken with Corey's camera. His camera (with autotimer to allow him to
get in the photo) froze before getting the "perfect shot" as he discovered later.
The 16 folks in the black-and-white photo: